We offer a large assortment of rental units and services. Whether it be for a construction or commercial project, the busy agricultural season, personal/business purposes, a special event, or emergency reasons we have just the right unit for your needs.
---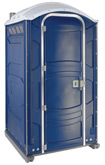 The "Standard" unit is most commonly used for construction & special events.
---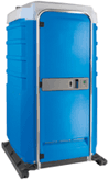 The "Fleet" unit is ideal for classy events such as executive get-togethers and weddings.
---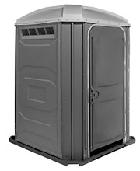 Handicap accessible restrooms offer a larger interior for standard wheelchair maneuverability.
---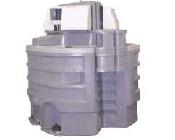 Hand Wash Stations include soap and paper towel dispensers. Both fresh and gray water are completely contained within the system.
---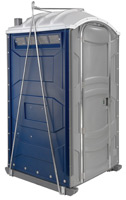 The Sling Unit is for high-rise construction projects and can be hoisted with a crane or a sling.
---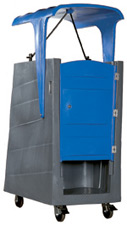 The Polylift is for high-rise construction projects. Fits inside construction elevators or can be hoisted with a crane or sling.
---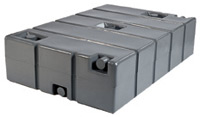 Holding Tanks are ideal for construction site office trailers. Slides easily underneath a trailer and comes in several styles offering varying capacities.
---

Water Supply Tanks to provide toilet and wash-up facilities in trailers or other temporary offices.
---
ABOUT US
Chris's Plumbing offers a full line of services for residential, commercial, and industrial customers. We're there to meet your needs 24 hours a day.
Not only do we sell parts at our warehouse, but we have the available staff on hand to handle all your plumbing needs.
Need any plumbing fixtures? Stop by our showroom, our well trained staff can easily find the product you need!
HOURS & LOCATION
Chris's Plumbing Service, Inc.
6404 US Hwy 301 South
Riverview, FL 33569
(813) 623-6830
Mon-Sun: 24/7
Chris's Septic Service, Inc.
6404 US Hwy 301 South
Riverview, FL 33569
(813) 391-0848
Mon-Sun: 24/7